Welcome to Concealment Solutions Inc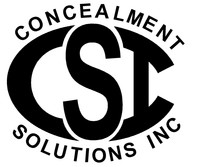 ---
Specializing in concealment furniture, hidden doors, and everything in between. Everything we sell is handcrafted in our own shop located in Florida, using sourced woods from all over the United States. All of our furniture is custom designed using age old woodworking skills and assembled using the utmost care. Our furniture is designed to conceal a variety of items, with a variety of ways to access them depending on the piece. From firearms to valuables anything that can fit will be within reach, but totally out of sight. Our hidden doors and larger pieces can be disguised with a variety of facades, from standard bookcases and shelving to cabinets and drawers. Our larger pieces also offer a ballistic protection option, essentially making them bullet resistant from small arms. So whether your aim is to conceal or protect our furniture can, and will, offer you the options and convenience you want.

We take great pride in our work, and as such you'll never find products like MDF or cheap hardware in our offerings, unlike our competitors. We take our time and rely on our backgrounds in carpentry to source the very best woods and hardware to ensure the products we offer are high quality, built to last, and beautiful pieces you'd be proud to display in your home.

We can also specially fabricate panic rooms, hidden passageways, safe rooms, safe picture frames, hidden jewelry safes, and stealth tables. Anything you can dream up, we can provide you with an expertly crafted concealment furniture solution, beautifully executed by our staff. Some of our products do require metal fabrication, as can be seen on our stealth tables. Whether you are looking for hidden doors, or RV/Boat concealment solutions, we have something for you.

Watch this video for an overview of products!
---
Our newest creation!!! We can lock both the headboard and footboard!
---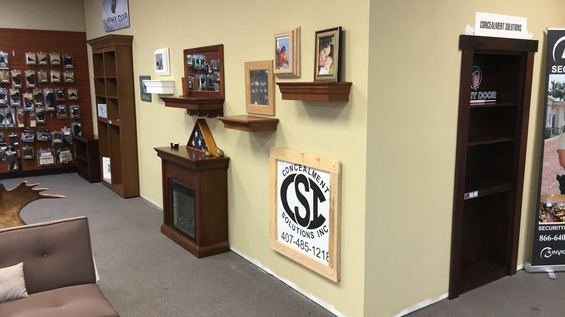 ---
---
As featured on The Vanilla Ice Project!
---
---
---
---